MEETING HOUSE (Medium/Dark Roast)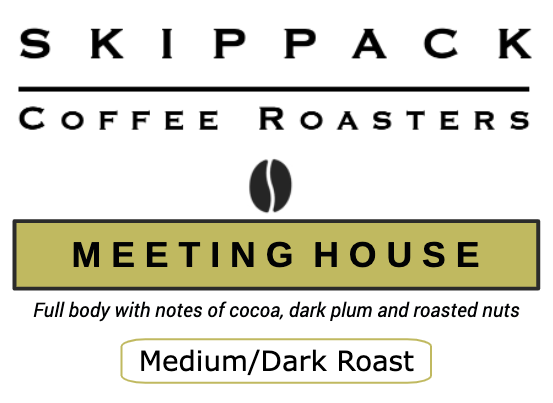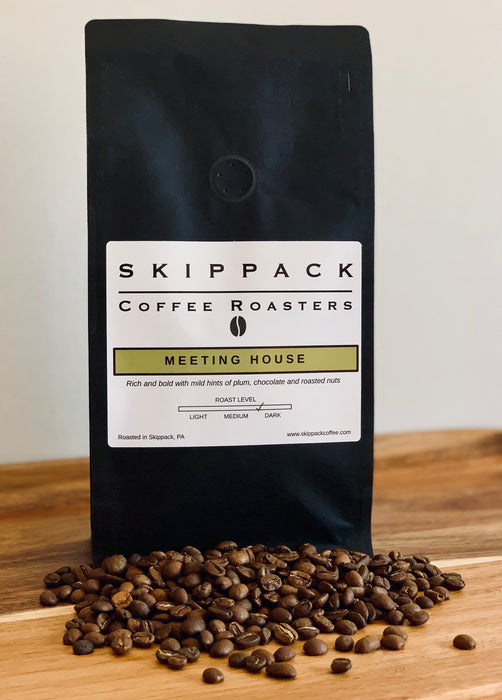 MEETING HOUSE
Experience the bold richness of Meeting House - A Colombian base, expertly blended with Brazilian Cerrado to deliver a perfect harmony of flavor in every captivating sip.

Savor the deep flavors reminiscent of plum chocolate with a delightful nutty snap.

This is that morning brew for those who prefer a touch more richness than a classic medium roast but without the bitterness. 

 Perfect for milk based drinks and makes a rich/smooth cold brew
1st time buyer
Decided to try Skippack Coffee. Got the Meetinghouse toast. Perfect choice. Medium to dark toast. Hint of chocolate. Not bitter. Great mid morning brew.
Bold and flavorful
Friendly service, tasty coffee makes you give up the store bought kind you've been drinking.
Excellent
I love to buy local.Coffee was delivered in four days. Smell was unbelievable good. Taste was excellent. Price very reasonable. Will definitely buy again. So good and fresh. Have to try other flavors. Thank you.
Great great coffee
So nice to have another local roaster that is putting out some amazing coffee. This was the perfect medium roast that is easily a gateway to darker roasts.
Ideal Morning Coffee
Been exclusively drinking this one in the morning, and it's been wonderful. Mixes well with any flavored creamers if you want to spice it up.