Cold Brew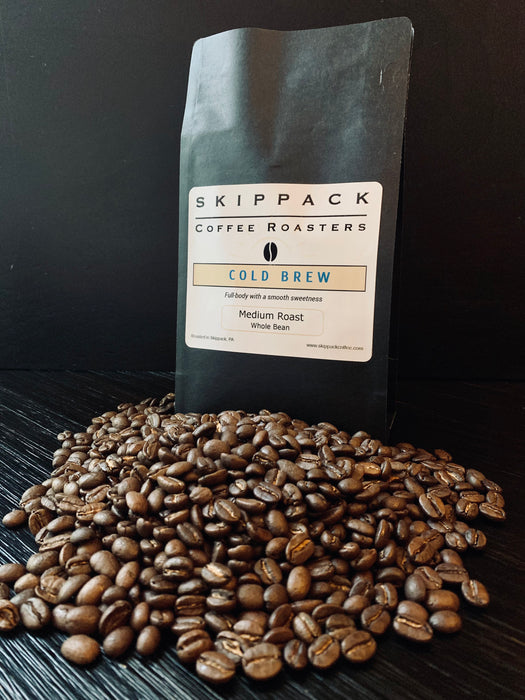 Cold Brew
Extra-smooth with a touch of sweetness
For Cold Brew, we selected Colombian and Brazilan beans that can withstand longer periods of high temperatures during the mid-phase (caramelization) of roasting to increase body and remove acidity - this also brings out the sweetness of the Brazilan beans. We added 20% of an Ethiopian roasted a touch darker than usual to blend the sweet notes and add extra smoothness.  
Reminds us of a juicy green apple underneath a base of rich fudge
Perfect straight over ice or with a splash of your favorite milk
Offered in 12 oz, 1 lb and 2 lb, since most people like to brew larger batches for cold brew
Some say SUMMER is Cold Brew Season, others say it's ALWAYS Cold Brew Season!

Yo...Check out the SCR Coffee Blog - we just wrote an easy to read blog on how to make top-notch cold brew!
Cold Brew
This cold brew is awesome!! It taste great and isn't very acidic like some coffee can be. Very smooth and smells so good. Very fresh. Excellent customer service. Will be purchasing again and again 😊
Best cold brew
I love this cold brew! I'm saving a lot of money too bc now I'm not ordering out coffee in the morning.