ETHIOPIA (Light Roast)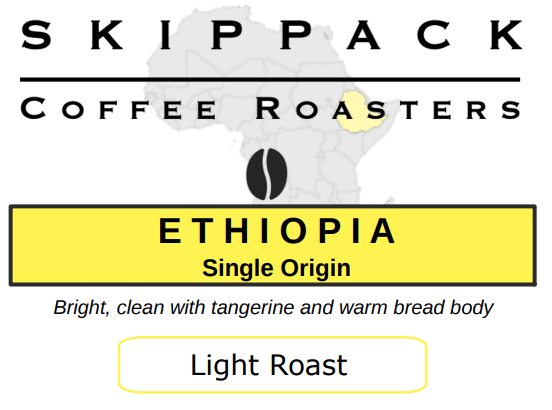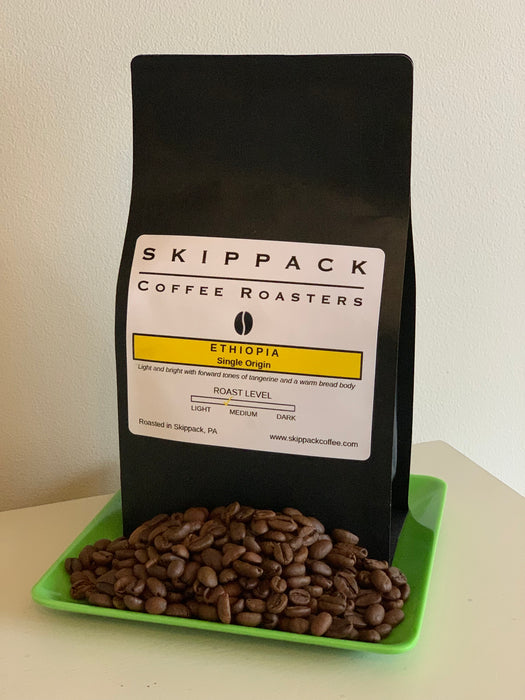 Ethiopia
Ethiopia - the birthplace of coffee!  This is a natural processed coffee from the Tarekech Werasa estate, within the well known Yirgacheffe region

We're roasting these beans just past light (City+) which brings out a forward citrus flavor that glides into a comfortable body that reminds us of warm bread.

DIY....Many coffee experts 

consider Ethiopian coffees to be some of the best in the world.  Coffee has been woven into Ethiopia's social fabric for centuries.  A common phrase that refers to the act of socializing is "buna tetu," which translates to "drinking coffee"
Great flavor and great local free delivery
Smooth
The Ethiopia coffee is an excellent cup of coffee. Its smooth flavor is just right. Not strong or bitter. Very enjoyable.
Ethiopia Coffee
Fantastic coffee with a great flavor!
Delicious!
Tastes very smooth, great way to start the morning!